About us
BECAUSE HIGH SCHOOL GRADUATIONS ARE MEANT TO BE HASSLE-FREE!
Graduation day is fast approaching and you're in a bind to find a graduation gown for your child... Sounds familiar? Don't sweat it!
GradGown.com offers the largest in-stock and custom graduation apparel for high school graduates you can conveniently purchase online.
We made it our mission to provide the most affordable high school graduation products, using only premium materials over a wide range of graduation regalia and accessories—especially made for high school graduates.
Our cap, gown, tassels and other graduation accessories are synonymous for the ultimate in quality, comfort and durability.
Buy with complete confidence; our products come guaranteed lowest-priced, with a hassle-free return policy, with options for free shipping and overnight delivery—there's nothing more you can ask for in a graduation apparel shop.
Browse through our easy-to-use online store and find the perfect graduation gown with GradGown.com today!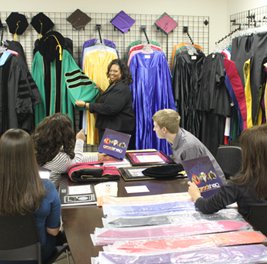 WE DO OUR BEST TO GET TO KNOW YOU BETTER
GradGown.com's entire business model revolves around you—the busy workaday parent who wants only the best for their child. So whether they've sufficiently prepared for the big day or not, we know it's still up to parents like you to ensure they look their best on their big day. On our part, we do our best to build, test, market, sell, high school graduation products that will be part of next major milestone for your high school graduate's life.
WE TRY HARDER TO PROVIDE THE BEST CUSTOMER SERVICE
We know what most parents are truly concerned about when it comes to their child's graduation apparel: value-for-money, guaranteed products, timely delivery and a hassle-free online shopping experience. But sometimes, you will also need someone to hold your hand to guide you through the entire process. And that's when GradGown.com Customer Service team does their darnedest to follow through for you.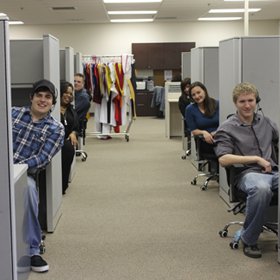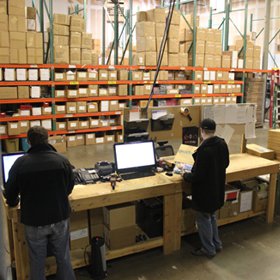 WE COMMIT TO DELIVER
GradGown.com believes in the "need-to-ship" mantra. Simply put, if we don't ship your products on time, we're not even worth the pixels on this website. That's why we've brought together a team of talented logistics experts to harness the power of advanced commercial transportation and supply chain management solutions. We also continue to train leaders at every level of our company to get your graduation products right on time.